HM Queen Noor of Jordan
31 March 2017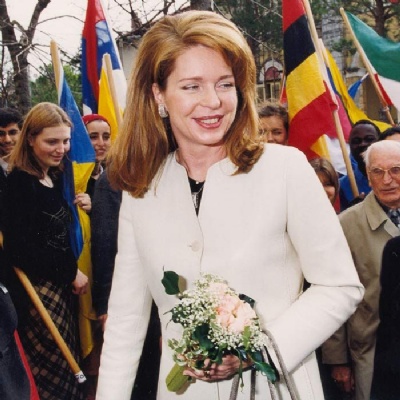 HM Queen Noor of Jordan is the current President of the UWC movement. She took over the role in 1995 from HM King Charles III (formerly HRH The Prince of Wales), continuing her international work focusing on education, human rights, sustainable development and cross-cultural understanding.
Born to an Arab-American family in Washington DC, she was queen consort of Jordan from 1978. Following King Hussein's death in 1999, she now serves as the queen dowager of Jordan.
She is a strong champion of youth empowerment and women's rights, as well as the arts and sciences. Her own daughter attended UWC Atlantic, and she remains convinced of the power that UWC has to transform lives.
"A UWC education is not an end in itself", she said. "It is designed to inspire and equip students with the skills they need to seek personal and communal fulfillment, to be mindful of the needs of others, and to become activists for a more peaceful and sustainable world."