Lord Louis Mountbatten
31 March 2017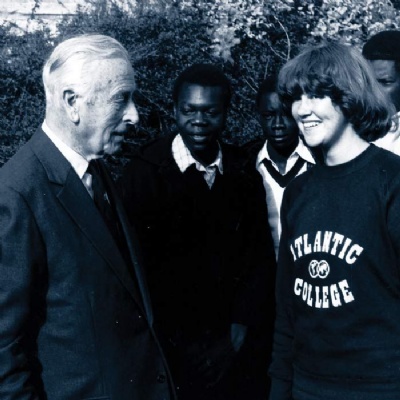 Lord Mountbatten was responsible for the United World Colleges name, as well as its expansion into a movement with schools across the world. It remained one of his proudest achievements in his retirement.

Mountbatten was a member of the British royal family. Having grown up in a prominent military family, he served in both World War I and II and would eventually follow in his father's footsteps to become First Sea Lord of the British Navy in 1954, and then head of the British Armed Forces as Chief of the Defence Staff in 1959. However, when he retired, he devoted his remaining years to international affairs and the avoidance of conflict.

In 1967, he was appointed President of the UWC movement. During his tenure, UWC expanded to Singapore in 1971 and Canada in 1974. He also oversaw the establishment of national committees, which would help UWC select students from countries around the world and build communities of compassion and diversity.

In 1978, he passed the presidency to his great-nephew, then HRH The Prince of Wales, now HM King Charles III.