Nelson Mandela
2 July 2021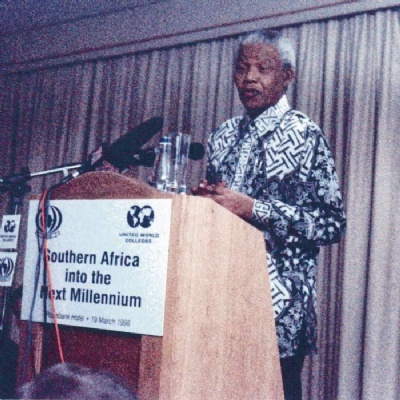 former UWC Honorary President
Nelson Mandela is remembered worldwide as a campaigner for social justice, and as one of the most important figures in global political history.
Mandela fought for an end to South Africa's brutal apartheid system, as a political activist, a prisoner, and later as the country's first democratically elected leader. He reminds us that standing up for change is not always easy, and requires vision, compassion and resilience.
Furthermore, Mandela's philosophy of reconciliation and dialogue over division is central to UWC's ethos. His children and grandchildren attended Waterford Kamhlaba UWC of Southern Africa, and he became an honorary president of UWC in 1999. The Nobel Peace Prize winner remained a strong advocate for the power of education throughout his public life: "Education is the most powerful weapon you can use to change the world."