Miryam Naddaf
28 May 2017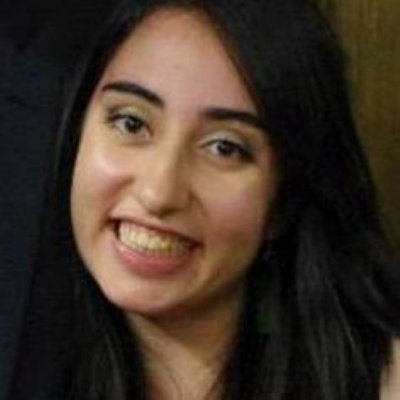 Miryam was selected to attend UWC Atlantic College in 2013.
1. How would you describe your UWC experience so far?
As my family and I were strongly affected by the war in my city, Homs, and after we had to move to the suburbs to survive, I had many difficulties to face while applying to UWC. But the tragic loss we have been through didn't affect my aim to join this international movement. I had difficult times where there was no electricity or network, even moving around to catch my entire requirements was not safe enough, but the more difficulties I had to face, the more I wanted to reach my dream and now I know it was worth to overcome everything and attend UWC!
Coming to UWC is not only a chance to have a better education; it is also an opportunity to make a difference in my life. Now I live, study, and make friends with people from all over the world. We learn from each other and from our different experiences and different opinions. It has been only 3 months since I joined UWC-Atlantic College but I feel I have learnt more than I did for all my life. And I do feel more responsible to put into practice all what I gained from my experience when I come back home.
2. Tell us about your favorite UWC activity
The best time I have here at UWC-Atlantic College is the global café, where we have a discussion about a different topic every week. You can listen to the very different opinions and experiences and express yours as well. The discussions between students are really enjoyable as they all have different views. For me this is the place where I feel all the UWC values are affecting us mostly. We all respect each other and a very special intercultural environment has been created in this activity.
3. Why did you apply to study at one of UWC's schools and colleges?
When I first heard about the UWC movement on Facebook, I knew this was the place that I belong to. The idea that the college was created for is the thing that made me apply. I believe if something can be changed in this world, it has to be done by us, young people. And in a world where there are over 190 countries living separately and with all different global issues; wars and conflicts, Earth's environment problems, etc., the only way to unite people from all these varieties is to offer them a united education where students can start building bridges instead of walls that have always prevented achieving a global understanding.
Studying with people from all over the world, from countries that I have heard about before, this thing absolutely made a difference in my life. Now I understand how important my role is to make a difference in my country as well. After all the different experiences I got to know in UWC and after all I learned there, it will be my turn to work on my society and help improve wrong concepts that people usually believe in and help achieve a more open-minded and understanding community.
UWC is the right place for any young student who wants to start making a change in his life and in society. And this is the reason I did apply for. I want to make a difference in my own life, in my society, and in own country.