UWC East Africa
Moshi and Arusha, Tanzania
2 July 2019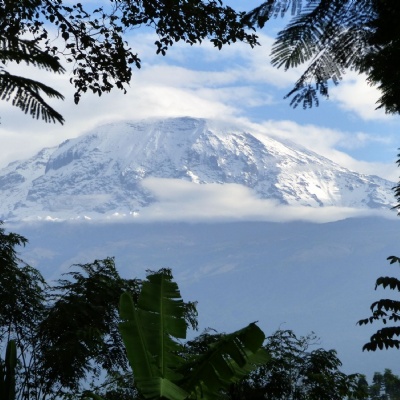 In August 2019, UWC East Africa (UWCEA) welcomed IBDP students to the 18th UWC school, the second UWC on the African continent. UWCEA was established as International School Moshi in 1969 and later opened a second campus in Arusha in 1987. Both campuses lie in the foothills of two of the biggest mountains in Africa and serve a diverse community.
Please enter some content for your news story here.
Three Unique Features
First IBDP School in Africa - UWCEA started to offer the International Baccalaureate Diploma Program (IBDP) in 1973, which makes it the oldest IBDP school in Africa. It was also instrumental in the creation and development of the IB Middle Years Programme in the 1980s, a curriculum that builds on the IB Programme.
Outdoor Pursuits Programme - Organised jointly across the two campuses, the Outdoor Pursuits Programme has 4 streams: Peaks, Plains, Rides and Reefs. All the streams are graded from Level 1 to Level 5. Peaks include very challenging mountaineering expeditions to Mount Hanang, Mount Meru and Mount Kilimanjaro. Plains and Rides have easier off-road expeditions, while Reefs offers a unique service and OP combination that includes beach clean up, coral reef restoration and deep sea diving. These streams provide training for students in hiking, mountain biking, camping, teamwork and leadership skills. At each level, students are accompanied by staff who are qualified Wilderness First Aiders in order to ensure maximum safety on each trip.
Location - UWCEA campuses are located in the mountainous northeast of Tanzania, which is famous for its national parks. Students get to enjoy the cool and green of the mountains as well as the Indian Ocean coast in the historical Pangani town in Tanga region, where the school has property. Kihara house in Pangani is used for educational trips including Geography class trips to study the coastline and Individuals and Society class trips to understand the history of the people and the region. The house is also available for students and staff to use during school breaks.
Inside the Classroom
UWCEA offers all the three IB programmes: Primary Years Programme (PYP) consisting of Early Childhood to P6 for students aged 3-10, Middle Years Programme (MYP) consisting of M1-M5 for students aged 11-15, and the IBDP for students aged 16-20. UWCEA also offers support to students with many different learning abilities. A specialist teacher concentrates on the development of students with special educational needs. 'English as an Additional Language' (EAL) specialists support students both in primary and secondary school.
Outside the Classroom
UWCEA offers a variety of sporting activities including swimming, basketball, netball, rugby, football, and athletics. Student teams compete in various tournaments in the Kilimanjaro Region as members of the Northern Tanzania Athletics Associations (NTAA). The School also organises and hosts an annual Sports Weekend, which brings together nearly 1000 students from a dozen schools across the country to compete in team sports.
PYP students participate in clubs which typically include sports or service. All students in MYP and DP are required to participate in service and action or undertake a self-initiated project. The Creativity, Activity, Service (CAS) projects vary from peer education programmes in the community to a bee farming project in West Kilimanjaro.
Campus and Facilities
Mount Kilimanjaro is often the backdrop to many sports activities on both of UWCEA Moshi's sports fields. The campus is spread across 40 acres of land and has its own horse stable. UWCEA Moshi is home to students aged 7 years and above.
From August 2019, UWCEA Arusha welcomes IBDP students to the newly built co-educational residence surrounded by a two-kilometre bush walking/running track.
Geographic Setting
Both UWCEA Moshi and Arusha have extensive grounds with indigenous trees and flowers. The campuses are home to numerous wildlife including colobus monkeys, hedgehogs and various birds. Both campuses have extraordinary views of freestanding mountains, which can be enjoyed for miles.
Contact Details
---
Moshi Campus
Lema Road,
P.O Box 733 Moshi,
Tanzania
Arusha Campus
Dodoma Road,
P.O Box 2691 Arusha,
Tanzania